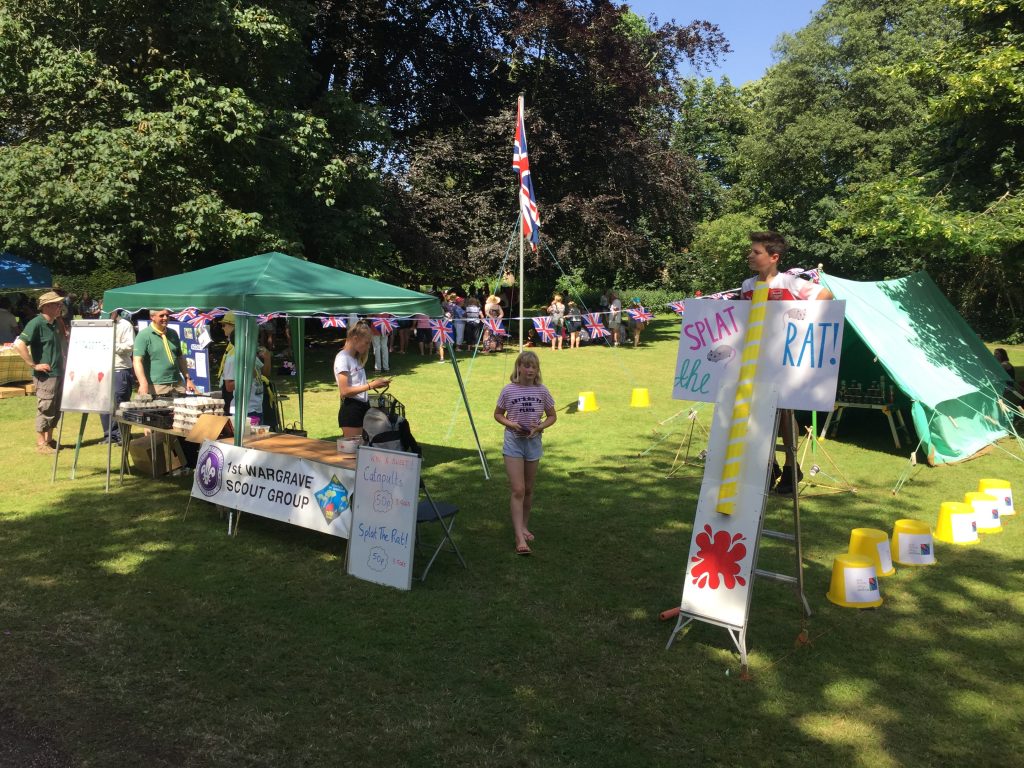 The last 6 months have been super busy at 1st Wargrave Scouts, our Summer Term kicked-off at the end of April with an evening of "Fires and Wide Games" in Bowsey Woods, followed by Tent Pitching and Danish Longball.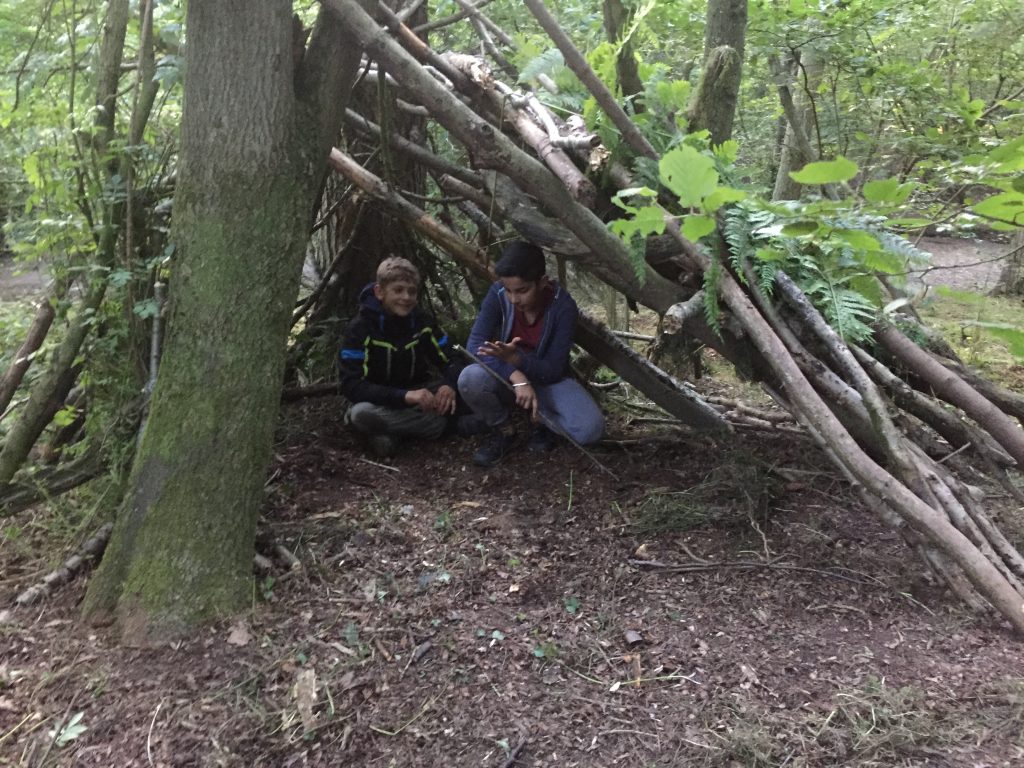 Scouts also enjoyed a "Chip Shop Hike" from Dinton to Twyford, an Indoor Construction evening making Bamboo Catapults, Shelter Building back up in the Woods, Map & Compass Navigation, and a return to the popular Stanlake Meadow Obstacle Course.
At the end of June, 1st Wargrave Scouts ran a stall at the Wargrave Festival Fete selling Strawberries, Raspberries and Eggs. At the Fete the Scouts staffed a Catapult Alley and "Splat The Rat" sideshows raising a record profit. Cubs and Parents also ran the Tea and Cake tent.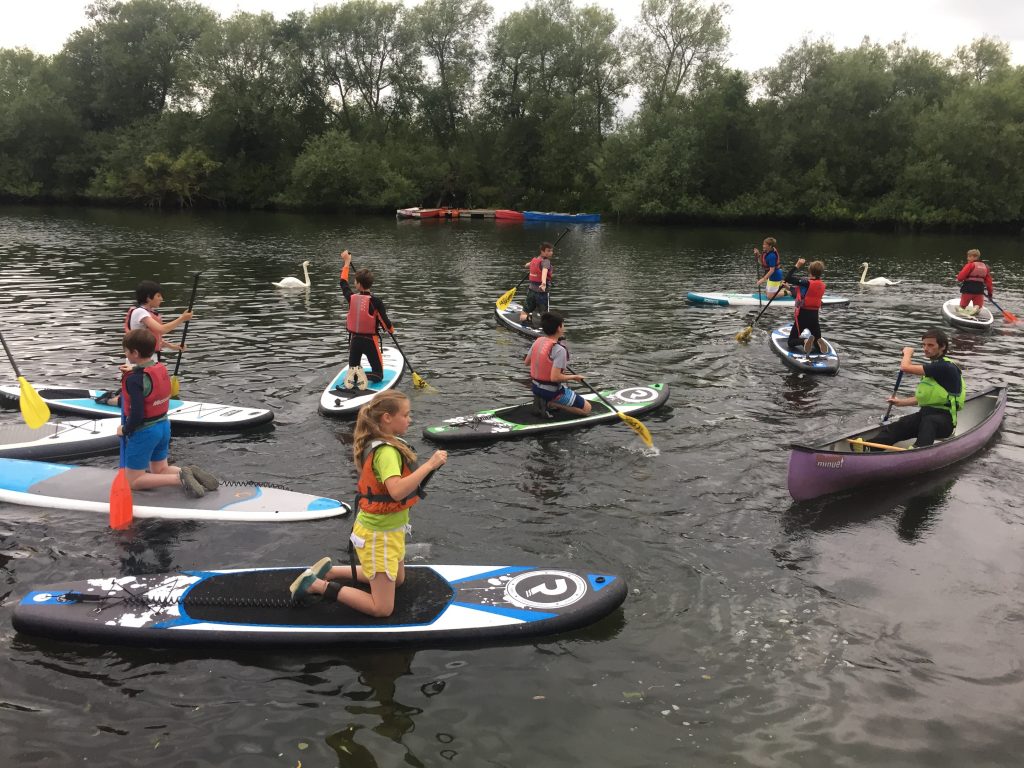 The money raised at the Fete helped us to subsidise our "Summer Term Night Out" which was Stand-Up Paddleboarding, or SUPing – on the River Thames at the Wokingham Waterside Centre. The term ended with the traditional Summer BBQ and NERF battle!
Over the Summer break the Scout Hut was painted and re-carpeted and it now looks very smart. We started the Autumn term with our traditional pancake evening being careful not to spill too much mixture or chocolate spread on the floor! This was followed by an aeronautical evening which enabled Scouts to earn their Air Activity badge.
At the end of September, 16 Scouts and 3 Leaders embarked on a weekend adventure to Brownsea Island for our (late!) Summer Camp. We camped in the same field where Robert Baden Powell held an experimental Camp on the Island in 1907 which heralded the start of Scouting.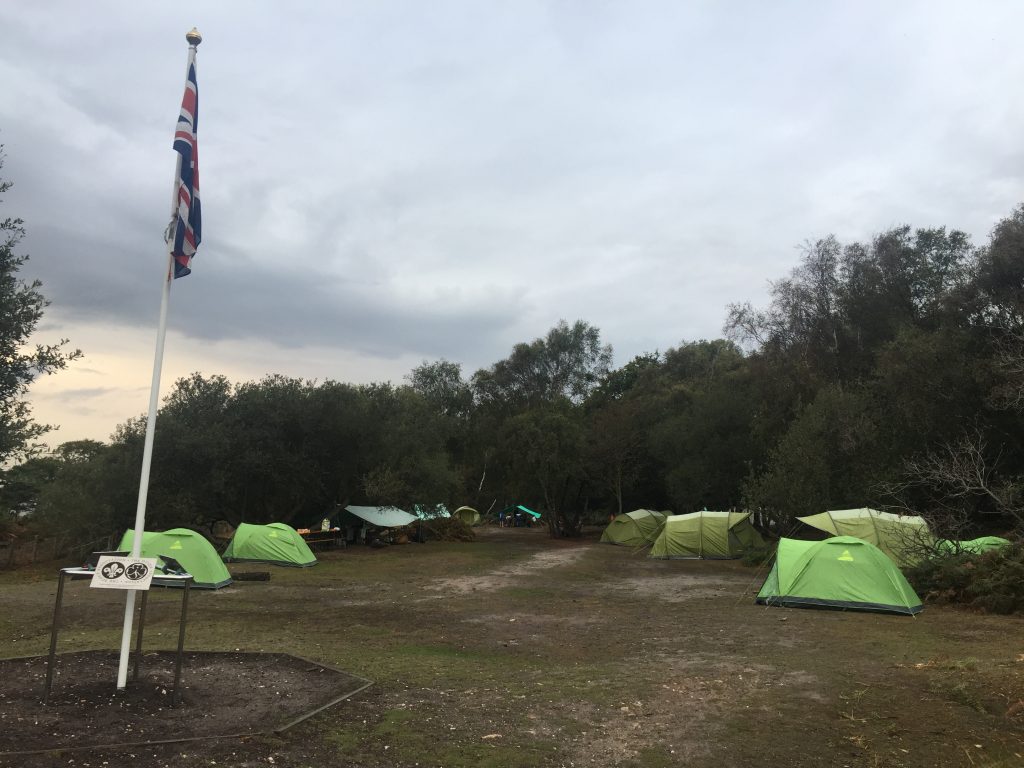 After getting the train from Reading and the ferry from Poole we arrived and had our lunch under blue skies and sunshine. This soon changed to a downpour overnight!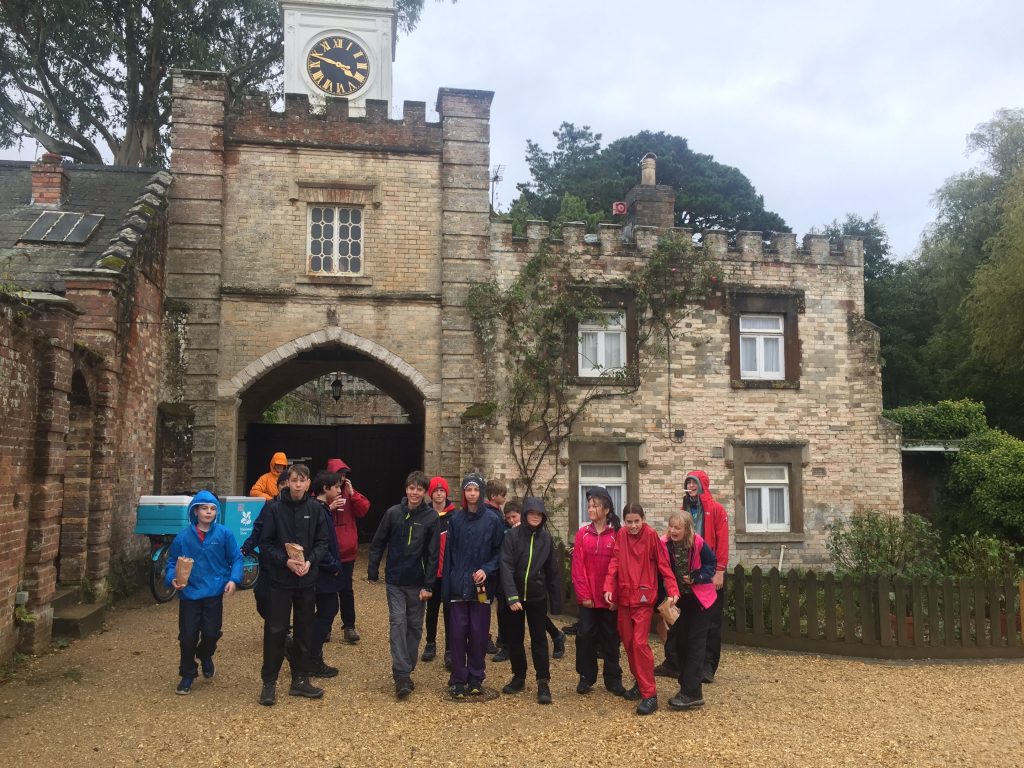 The Scouts had great fun exploring the wildlife, hiking around the island, walking along the beaches, and spotting red squirrels.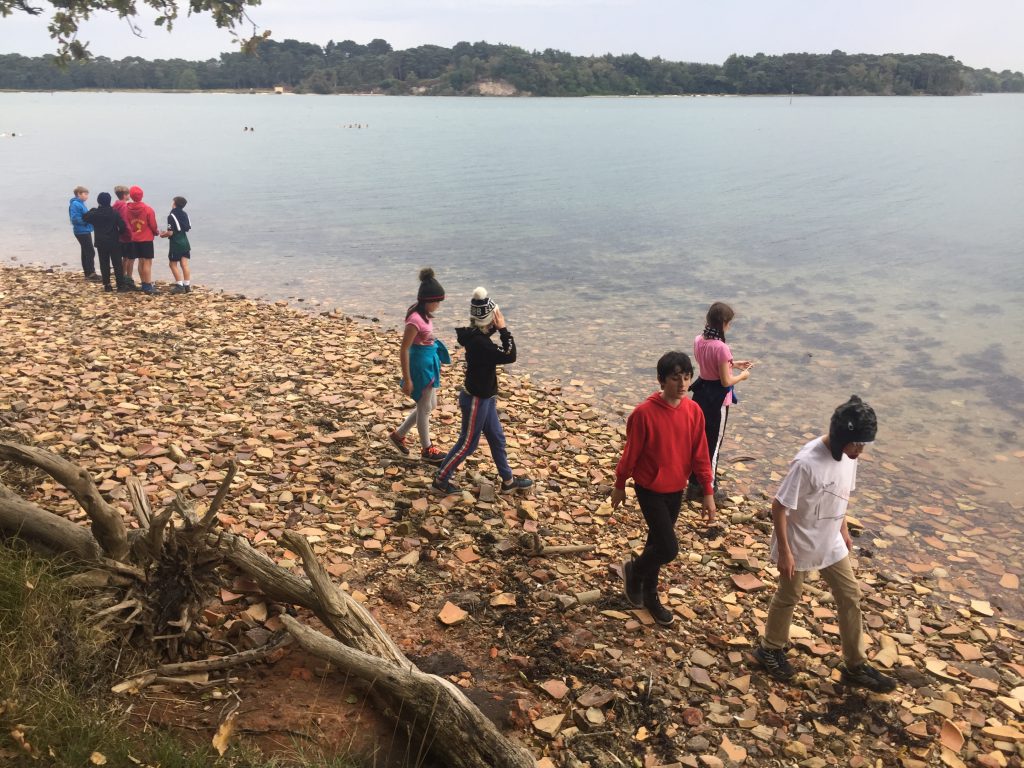 On the Sunday we explored the Visitor Centre. Brownsea is an amazing place with an abundance of wildlife. It's well worth a visit.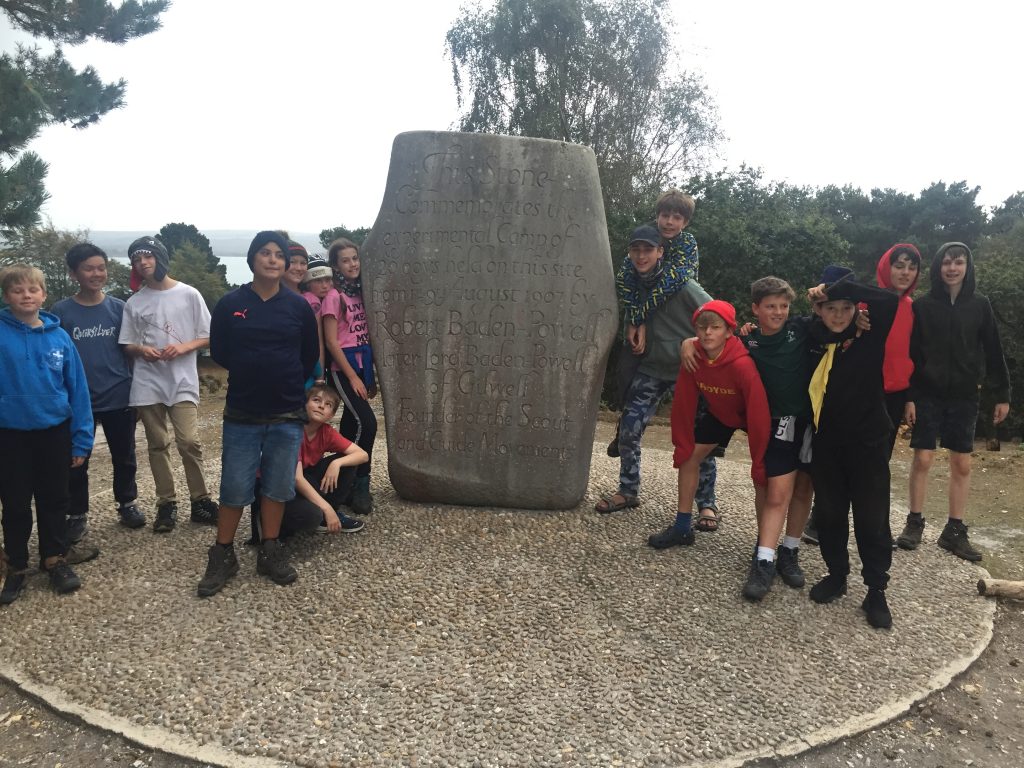 It was a great adventure and a Summer Camp that we will all remember, in a very special location.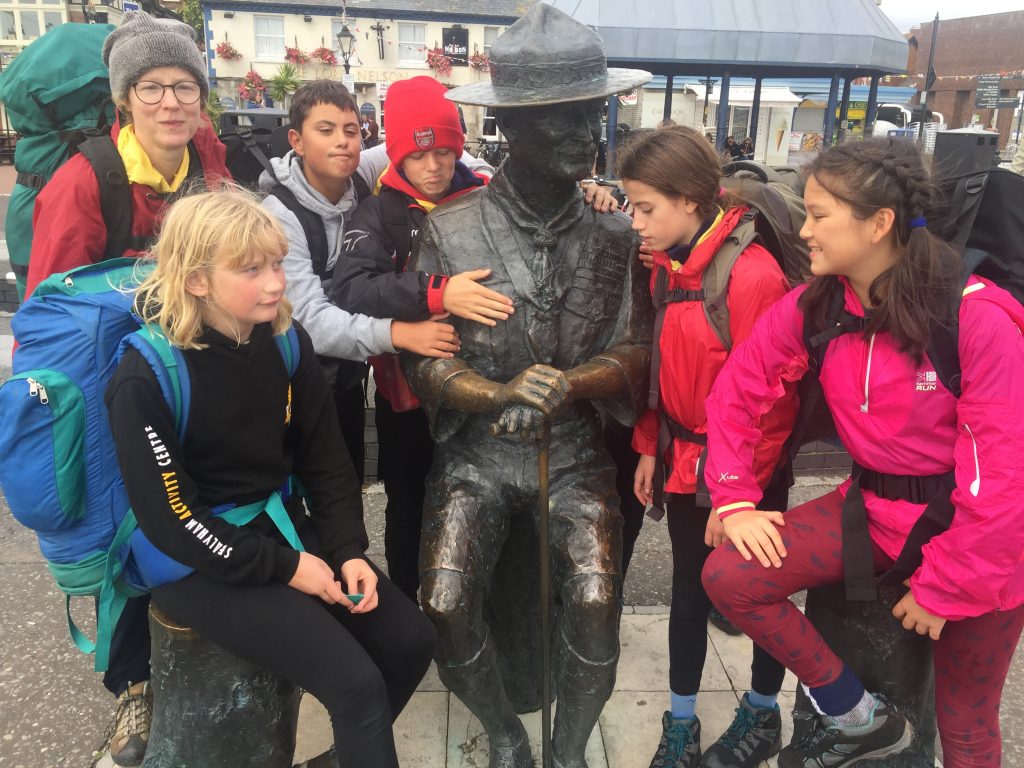 For our Autumn Term Hike we took a new route getting the train from Wargrave to Shiplake and then walking along the Thames Path from Shiplake Station to Henley via Marsh Lock. Highlights included discovering a tree bedecked with fairies and spotting a large garden railway, next to the footpath. The return train journey gave the Scouts an opportunity to dry out as we experienced some heavy rain showers along the way.
During October we held an Indoor pioneering evening using our giant wooden spars. Scouts practiced their square, diagonal and shear rope lashings and various knots, building a large trestle bridge. A First Aid refresher evening took place and the month concluded with the popular (and messy) Halloween Frite Night!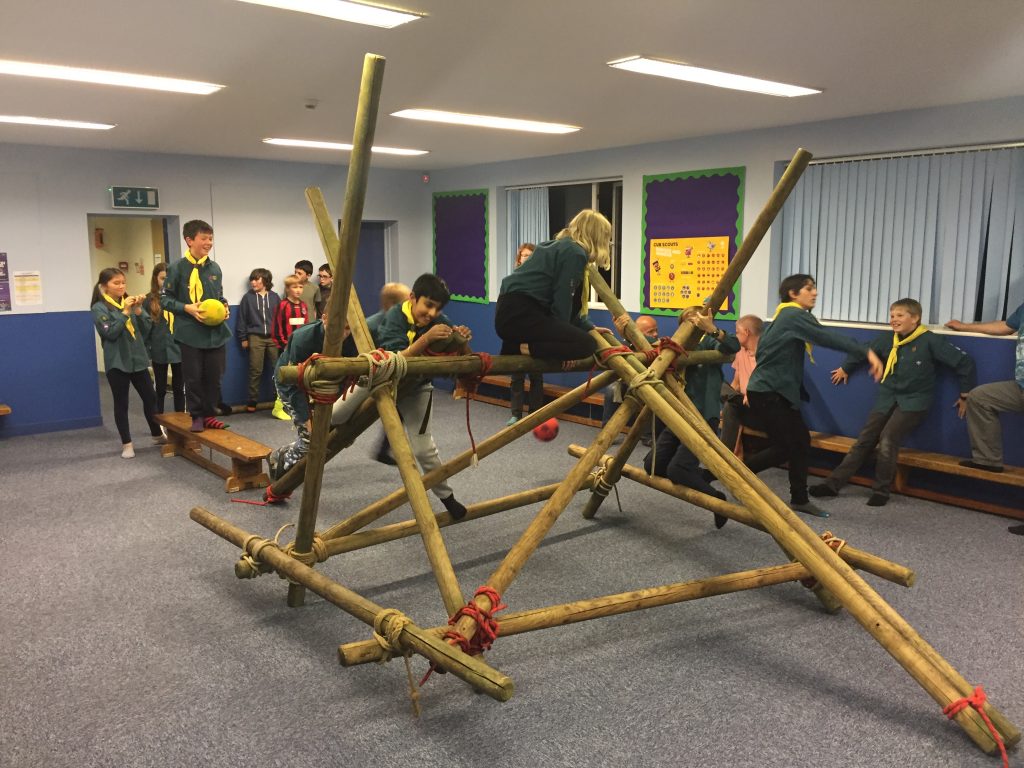 At the start of November we will hold an International Evening, welcoming back two former 1st Wargrave Scouts, now Loddon District Explorer Scouts Thomas and Daniel. In July they travelled on an adventure to Uganda in East Africa, helping to build and renovate several village schools. Read the full Project Uganda 2019 report on the Berkshire Scouts website.
On Saturday 2nd November 1st Wargrave Scoup Group organises the Village Fireworks, this is our major annual fundraiser and Scouts will have a stall selling glowsticks and sweets. On Sunday 10th Scouts we support the village Remembrance Sunday Service and Parade. Towards the end of November the Scouts are back in Bowsey Woods for a "One Stick" cooking evening. For our "Autumn Term Night Out" we return to LaserQuest at Wokingham Superbowl – a definite favourite with the Scouts (and Leaders!).
Later this term we will hold an evening all about next year's Summer Camp which is WINGS 2020, the Windsor International Jamboree organised by Berkshire Scouts that takes place in the Great Park next July 25th to August 1st.  It's basically like "Glastonbury for Scouts" a big festival with live entertainment in the evenings – acrobats, fire-eaters, bands, disco's, fireworks etc! Plus there are plenty of traditional Scouting activities (pioneering, backwoods cooking, map navigation) and adventurous activities (climbing, caving, canoeing, archery etc). We had a lot of fun at the last WINGS 2014, see pics and read our blog post. If your are interested in helping, and or your son or daughter would like to attend please let Pete W know ASAP as we need to submit final numbers soon.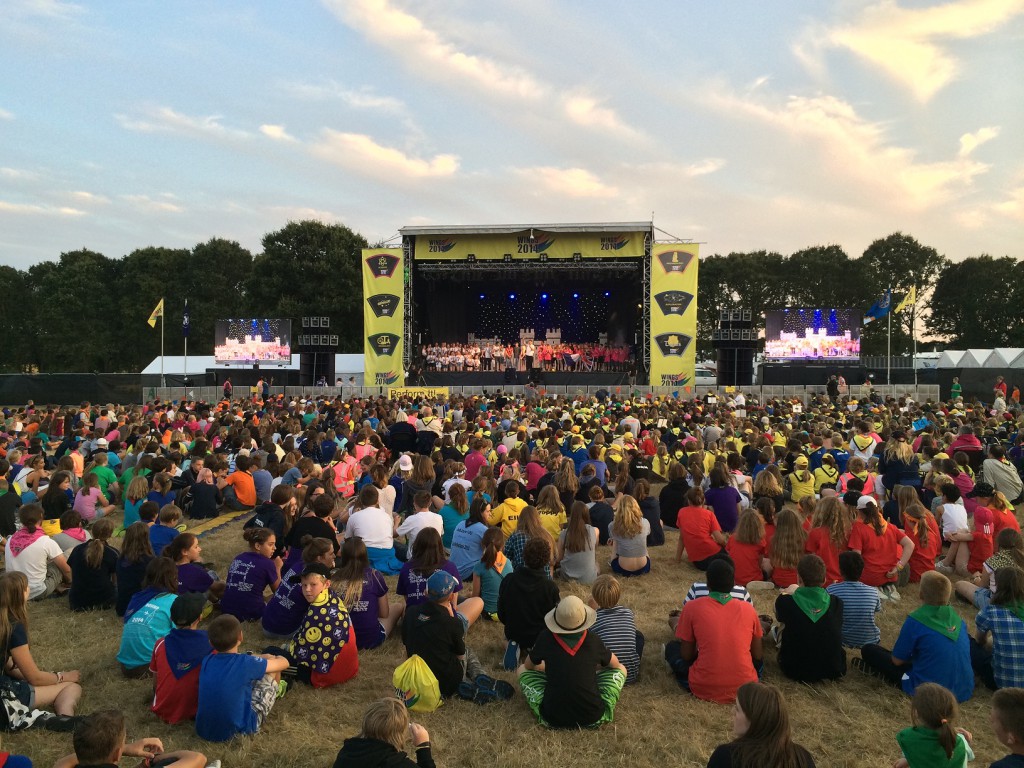 In December Wargrave Scouts sort and deliver over 1,000 Xmas cards around the village. We will also hold a creative evening, hold a Dragons Den competition where patrols present their "Dream Monday Evening Scouts" activity and the term ends on the 16th December with our Xmas Party.
Our Autumn Term programme can be dowloaded from here.
Scouting continues to thrive in Wargrave and to help deliver our fun and varied programmes we are always on the lookout for volunteer leaders. If you have a love of the outdoors and want to help our village youth develop skills for life please get in touch!