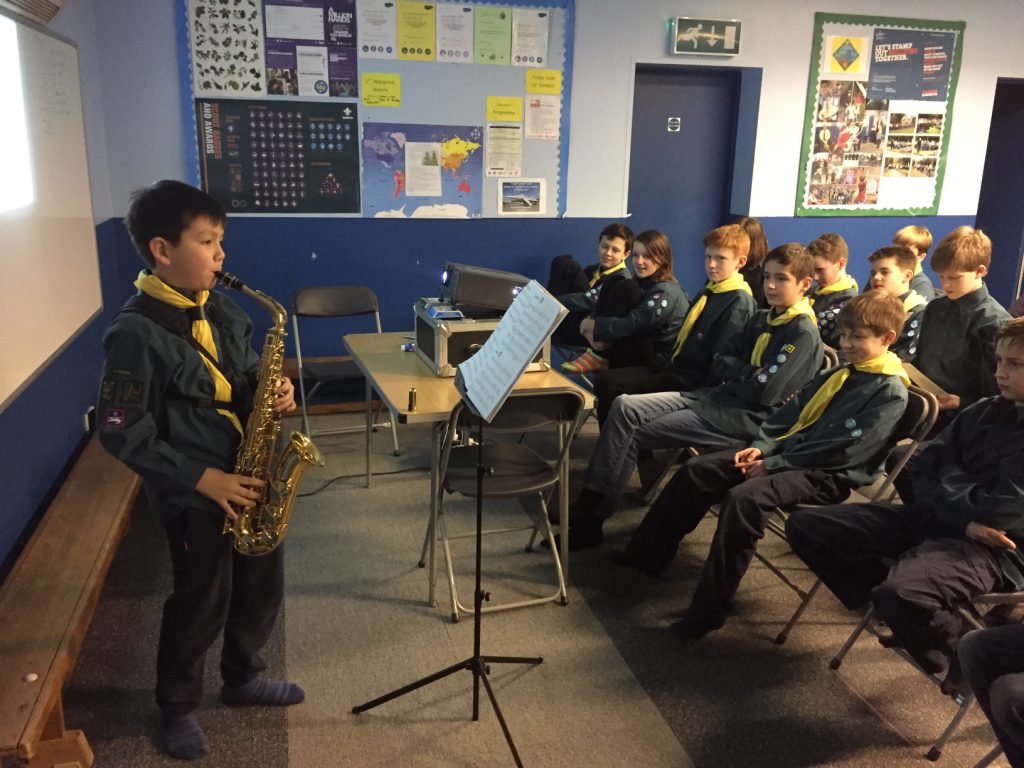 Happy New Year!  Scouts has re-started and we are now into another fun and varied programme for our Spring Term.  Its the usual mix of old and new, with the return of popular favourites like Hobbies Night, Chinese New Year Cooking, Pancake Racing, as well as some new challenges like our Evening in Space and Patrol Sewing!  New Scout investitures will take place on Monday 20th February.
On the 25th to 26th February we have our annual "Winter Camp @Hut" activity.  In the past this has involved a Saturday afternoon of wide games and fire building up in Bowsey Woods, followed by a pasta supper, cartoons and hot chocolate and then camping in tents pitched inside the hut. Scouts cook their own breakfast on the Sunday morning.  This year the agenda for all our camps (Winter Camp, Loddon District Big Camp and Summer Camp) will be planned BY THE SCOUTS as part of February's national "#YouShape" Youth Shaped Scouting month.
In March we will revisit the personal improvement pledges each Scout made in December as part of the Personal Challenge badge, and we will also be covering some of the requirements for the Creative Challenge and Skills Challenge badges.  These are core badges which count towards the Gold Chief Scout Award that Nathan achieved in 2015, and Thomas, Christopher, Jamie and George achieved in 2016.
This year we plan to join in the Loddon District "Big Camp" at Dorneywood between Friday 9th to Sunday 11th June.  We last entered (and won!) this camping competition in 2015.
Looking further ahead, we will soon be collecting deposits for our Summer Camp that takes place between Thursday 27th and Sunday 30th July at Walton Firs, Cobham.  Activities on offer include Caving, Pioneering and Rifle Shooting, and a Hike to the Brooklands Motorsport & Aviation Museum to experience Concorde!
After an amazing adventure last year at the Finland International Jamboree we are starting to look at some options for 2018, potentially in Scotland or Europe.
Please put the dates for Winter Camp @Hut, Big Camp and Summer Camp in your 2017 diaries and family calendars.
Our 2017 Spring Term Programme can be downloaded (in PDF format) from here