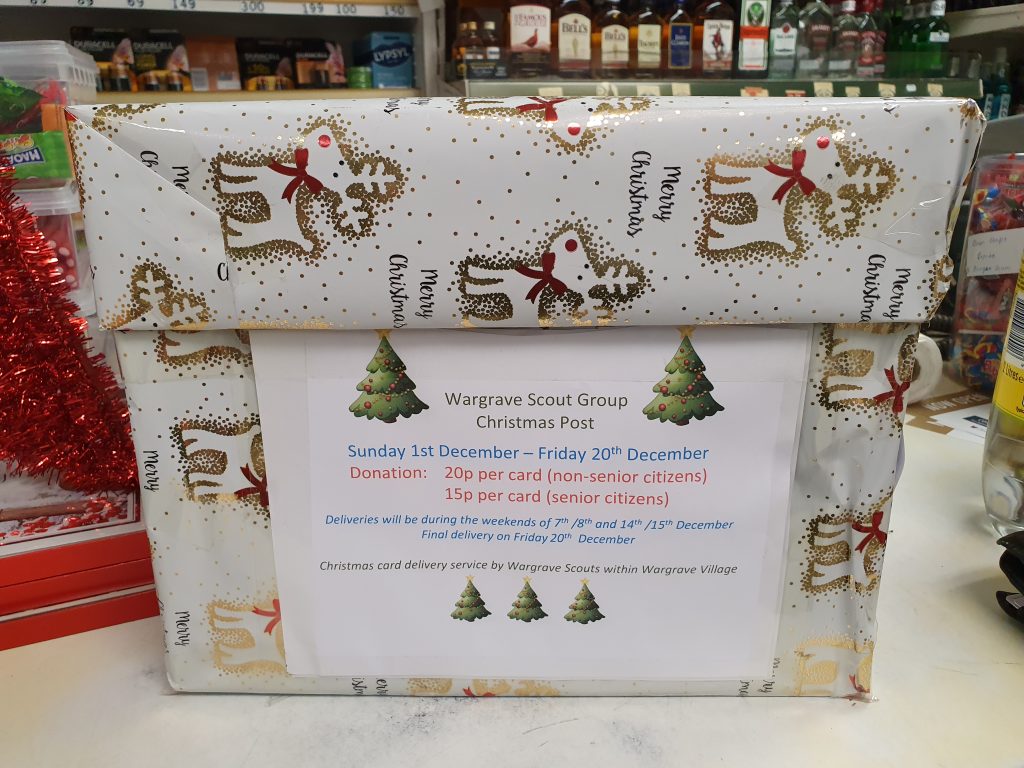 Last week the Beavers had fun sorting, stamping and delivering the Christmas Post around Wargrave!  This week and next its over to the Scouts to do the same. The sorts will take place:
Friday 13th December, 4.30pm Guide Hut
Friday 20th December, 4.30pm Scout Hut
In total we expect to process over 1,000 cards.  This is an opportunity for the Scouts to contribute to their community, appreciated especially by the older folk. This year we are just asking for a voluntary donation instead of a fixed cost per card.
Each sort will last about three-quarters of an hour (probably less for the first and last and more for the middle sort). Parents are welcome to stay and help too! After each sort, each Scout will get a bundle of cards to deliver over the weekend.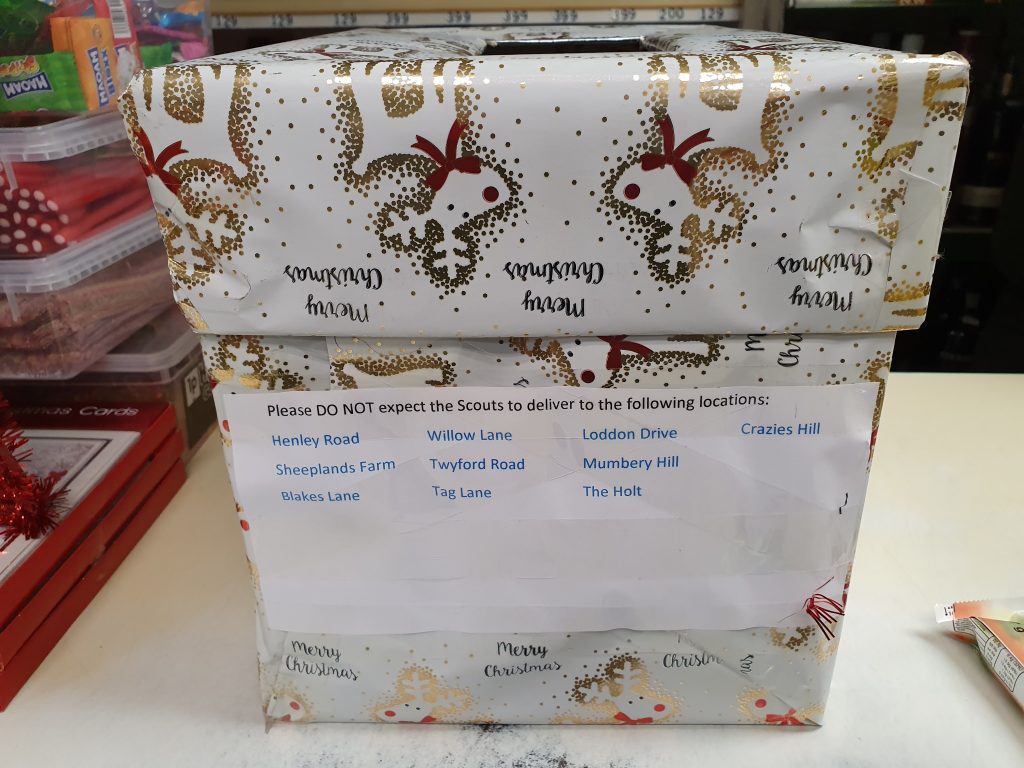 We have allocated roads for each of the Scouts, trying to choose roads close to home for the younger boys and girls. Older Scouts may be given cards for roads further from their home, but still within Wargrave village. If Scouts are not at the sort, their bundle of cards to deliver will be brought round to them.
If your child cannot do his/her delivery, please let the Exec C'tee (exec@wargravescouts.org) know in advance, so their road(s) can be reassigned.