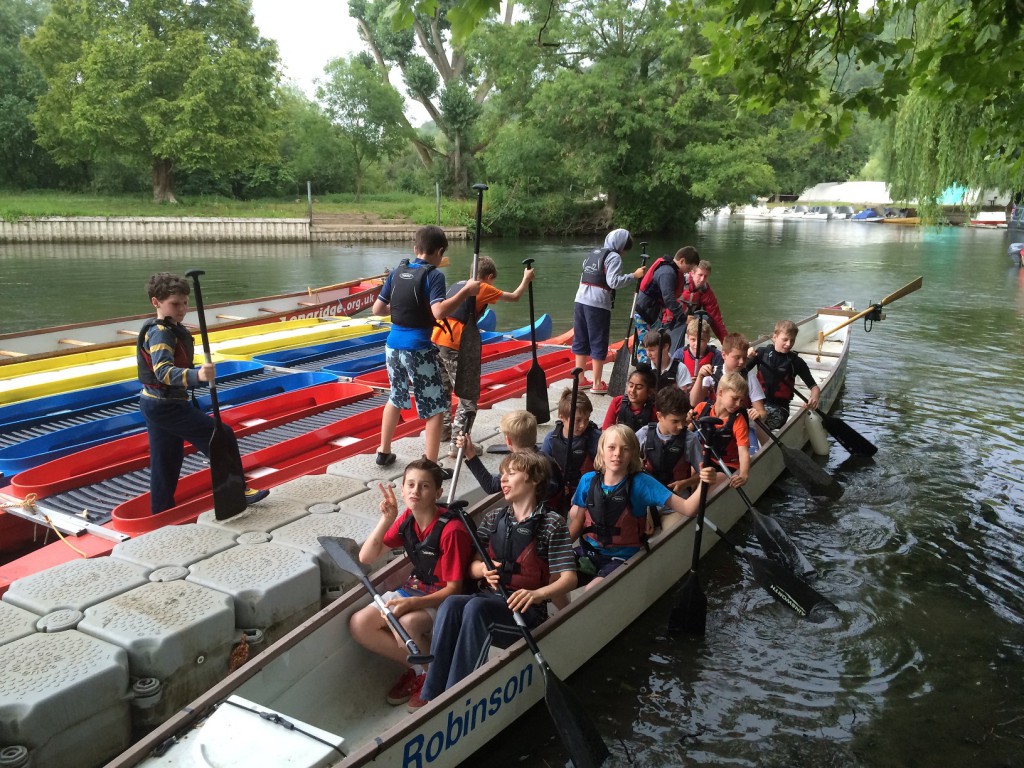 With the sunshine having finally arrived, during Summer Term Scouts will be spending as much time as possible outdoors. Our programme is a mix of old and new with plenty of fire lighting, cooking, hiking and games!
After bell ringing and bridge building, the second half of the term starts with Danish Longball, we then support the Wargrave 10k providing the water stations. Our evening hike will be a new route along the Thames Path at Aston and Remenham.
We will revisit the Personal Challenge Award where Scouts set themselves 2 tasks to achieve during the summer holidays, and we will check back on progress in September. The challenges should be things that the Scout finds difficult but can overcome with some effort and commitment. They can be to do with any part of the Scouts personal life, for example home, school or Scouts. Both tasks should be challenging and fit with the Scouting ethos of learning and experiencing "skills for life". No computing gaming related activities will count!
Our "Scouts Night Out" will be to the Wokingham Waterside Centre at TVP, where we have hired some Dragon Boats for an evening's racing! The summer term ends on Monday 16th July with an indoor NERF gun battle and our Summer BBQ.
Scout Summer Camp has been moved to September due to limited leader availability in July and early August. Our September Camp will be 2-nights Friday to Sunday, exact date and details to follow but probably at Youlbury Scout Activity Centre just South of Oxford.
In the next 12 months we have a number of Cub and Scout leaders moving-on. This means we will be looking for several new volunteers to help run our sections. Please do let Pete Fry (gsl@wargravescouts.org) our Group Scout Leader know if you are interested in joining the leadership team; you will be made very welcome.
Download – Scouts Summer Term 2018 Programme PDF (here).