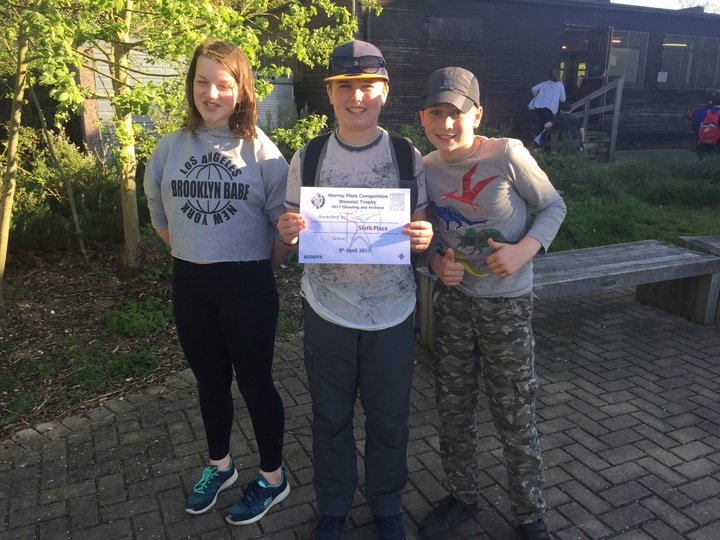 Well done to Lucy, Luke and Jake for taking part in the Loddon District Field Archery, Target Archery & Rifle Shooting Competition which was held over the Easter break at Waingels College and Paddicks Patch.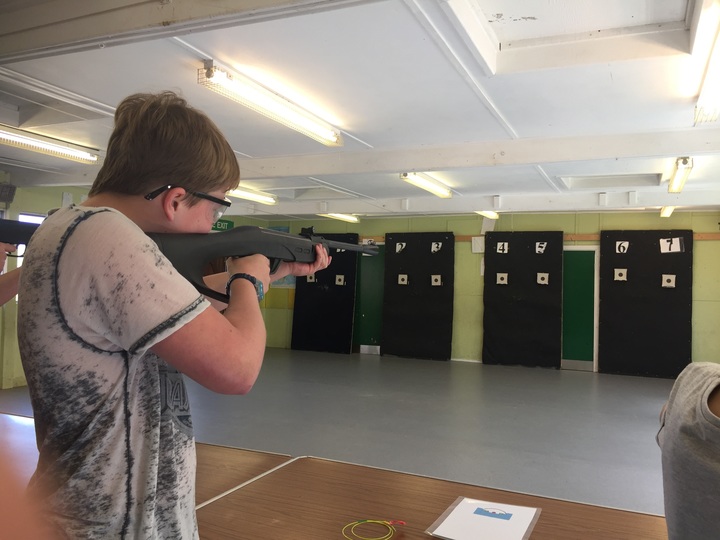 Our 1st Wargrave team came a respectable 6th, beating several older and more experienced teams.  Well done to everyone who competed and also a big thank you to the Loddon District Scout Leaders from 3rd and 5th Woodley and 1st Twyford who organised a fantastic day that was throughly enjoyed by all of the Scouts that took part.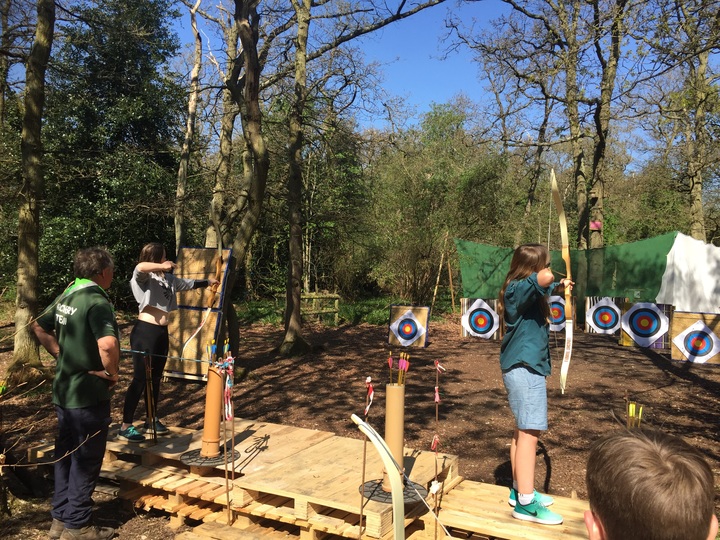 Wargrave Scouts restarts on Monday April 24th and we will be at the Hut for a Patrol Leaders Games Evening with various games and activities inside and outside.
We welcome 4 new Scouts to the section from Cubs: Isla, Megan and Ellis from Puma's and Louis from Wildcats. This means with 28 we are – for the first time in recent years – at full capacity in the Scout section, and there is now a waiting list operating for additional joiners.
We meet in full uniform please, with drop-off at 7pm and pick-up at 8.45pm from the Hut. Different arrangements will apply for when we are out and about.
Our Interim Summer Term Programme for the next couple of weeks is as follows:

24th April – Patrol Leaders Games Evening (Hut)
1st May *** EARLY MAY BANK HOLIDAY, NO SCOUTS ***
8th May – Patrol Sewing Evening! (Hut)
15th May – Bowsey Woods Orienteering Challenge! (Woods)
22nd May – Hobbies Night Presentations #2 (Hut)
29th May – *** SPRING BANK HOLIDAY & WHITSUN, NO SCOUTS ***
5th June – Scout Promise & Law Review (Hut) and New Scout Investitures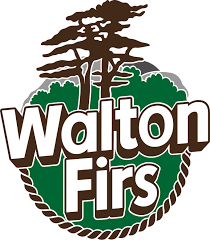 We are now taking deposits for our Summer Concorde Camp at the end of July at Walton Firs Activity Centre, Cobham. Please see the Summer Concorde Camp blog post for more details.
We need a minimum of 12 and we can take a maximum of 24 with 2 Uniformed Leaders (Pete & Paul) attending. Please secure your son/daughters place EARLY with a deposit cheque before Monday 22nd May, so we can confirm numbers with the campsite and the Brooklands Motor & Concorde Museum.
This will be a traditional camp with a focus on the Scouts learning and improving their camping, cooking and bushcraft skills. All Scouts will be rota'd in patrols and will be expected to food prep, cook, wash-up and tidy-up and share other daily camp jobs.
Whilst we have a busy fun-packed programme for this camp, there will be plenty of free-time for Scouts to chill with their friends and explore the forested site. Please visit the Walton Firs website to take a look at the excellent onsite facilities available.