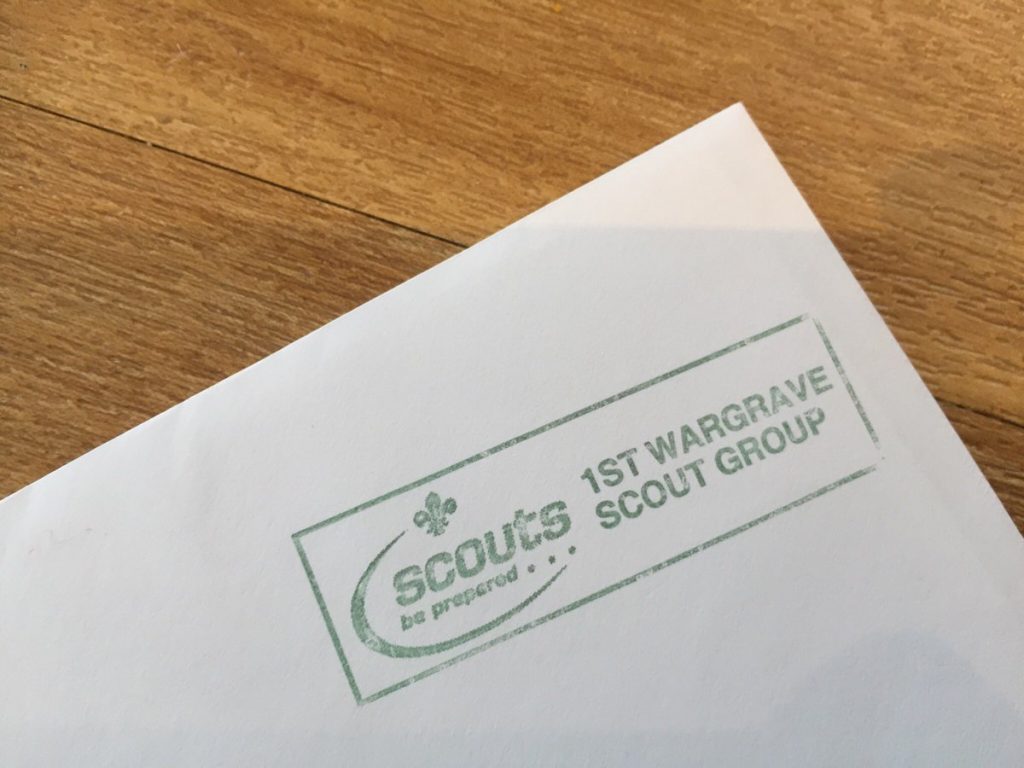 Dear Scout Parents,
Its that time of year once again when the Scouts provide an important community service to the village whilst raising funds for the Scout Group, by delivering local Christmas cards. We rely on the participation of as many Scouts as possible to deliver the cards. It is an opportunity for the Scouts to contribute to their community and is especially appreciated by the older folk.
Posting boxes will be in the Library, Victoria News and the Chemist from Saturday 1st December until first thing on Friday 21st December. Villagers only pay 20p per card and this is reduced to 15p for senior citizens, payable on posting.  This is much cheaper than Royal Mail (65p First Class or 56p for Second Class Post!).
Cards will be sorted at the Scout Hut on the following days:
Friday 7th December at 4.30pm
Friday 14th December at 4.30pm
Friday 21st December at 10.30am
Please can your Scout come to the HQ on these days to help stamp and sort the post. There is no need to wear uniform. We would also welcome help from Scout parents. Each sort will last about three-quarters of an hour (probably less for the first and last and more for the middle sort).
After each sort, each Scout will get a bundle of cards to deliver over the weekends of Saturday/Sunday December 8-9th, 15-19th and 22-23rd. We have allocated roads for each of the Scouts, and we always try to choose roads close to home for the younger boys and girls. Older Scouts may be given cards for roads further from their home, but still within Wargrave village. For safety reasons our Scouts only deliver cards to the central area of the village that is served by pavements.
If Scouts are not at the sort, their bundle of cards to deliver will be brought round to them. If your child cannot do their delivery, please would you let Lesley Hucker (exec@wargravescouts.org) know in advance, so their road(s) can be reassigned.
Unfortunately no Scout parents came forward last year to run this activity. So we are still seeking new parent volunteers to co-ordinate the Wargrave Village Scout Christmas Post! Please do let Lesley know if you can help this year or next year. All training will be provided. The sorting equipment is stored at the hut so its just a case of being at the sessions and giving us your time and enthusiasm. Every little helps and you will have the satisfaction of doing your bit for our village community.