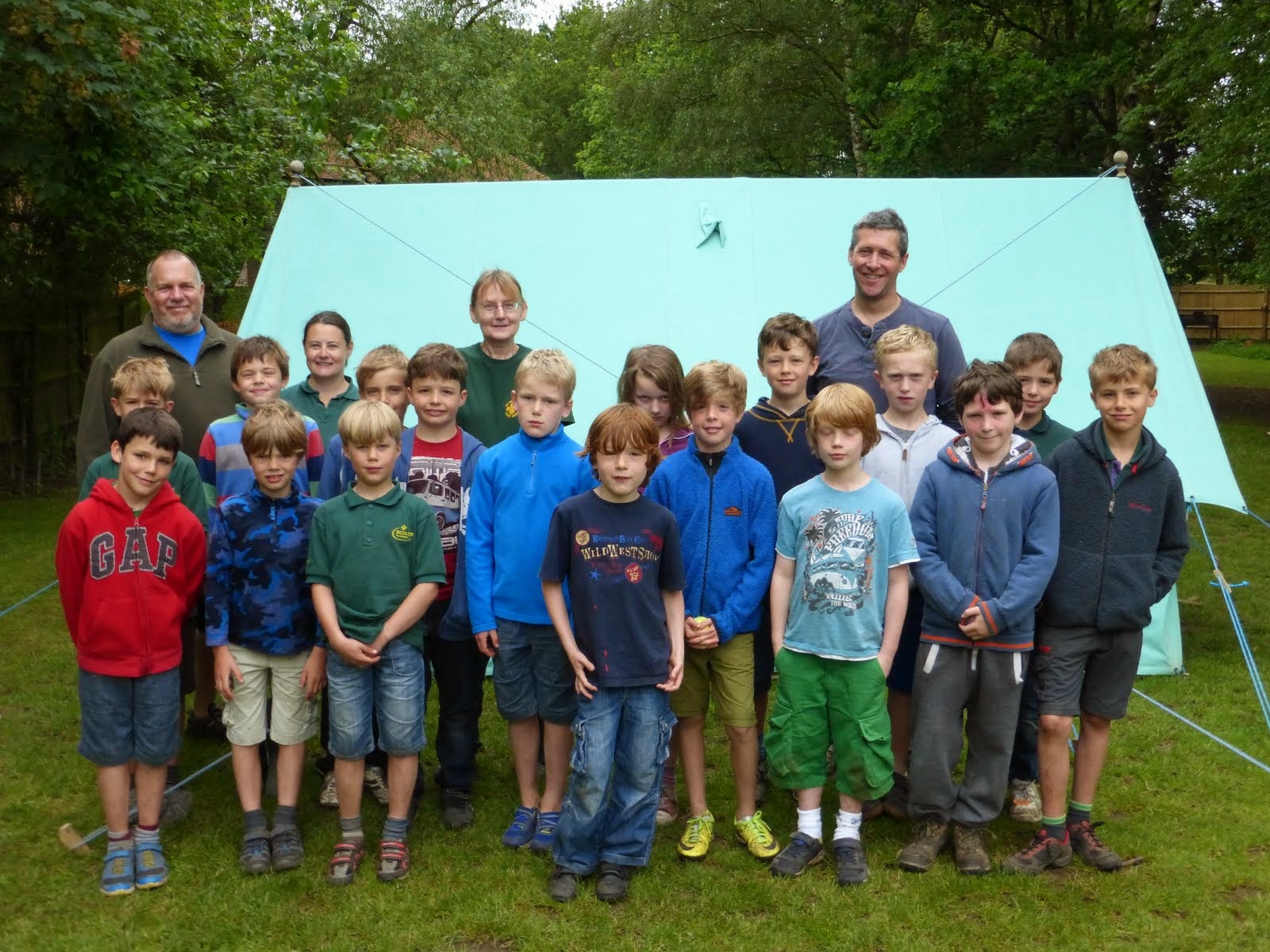 This year cub camp will take place between the 15th and 17th May. It will be held at the same location as last year, Milestone Wood Campsite near Reading http://www.89threadingscouts.org.uk/. This is a small campsite on the outskirts of Reading only about 20 min drive from Wargrave.
The camp will start on the Friday night. Cubs will be dropped off around 6:00 pm. When everyone has arrived and we have done a Grand Howl we will talk about the plans for the weekend, we will do a wide game in the nearby park to burn off some energy and excitement and hopefully get them ready to sleep !!
On the Saturday morning after breakfast we will do a campsite inspection to make sure they have all washed, got their kit and tents in order and are ready for the days activities. Then armed with a pack lunch we will do a half day hike out into the surrounding countryside. We will do the activity in sixes and with leaders, with each six combining a hike with some learning around navigation and map reading skills.
The plans for the afternoon are still be finalised. We will either go to a local nature reserve http://www.bbowt.org.uk/reserves/Warburg-Nature-Reserve where under the guidance of a local warden learn about the wildlife and get involved with some conservation activity. The alternative is to head back to the Milestone Wood Campsite and spend the afternoon on a large pioneering project, again in teams, the cubs will learn some of the principles around knots and lashings. If all goes to plan we will hopefully make two giant Ballisters http://www.pioneeringmadeeasy.co.uk/misc/ballister.html and then have a battle between two groups with water bombs and try and hit the opponents castle.
Saturday night we will meet back with the 1st Wargrave Beavers, who are also doing a 1 night camp at the same location, and after tea we will have a sign off between the Cubs and Beavers around a campfire. Again hopefully we will have tired them out so they are ready for a second good nights sleep under canvas.
Sunday morning we will break camp, which the cubs will need to help with, and then if there is time, do a couple of games before parents arrive to take them home at 11:00 am.
If you would like your child to attend please download and complete the permissions form (attached below as either a Word or PDF document) and hand them in at Cubs.

Permission to Camp PDF Format

Permission to Camp Word Format