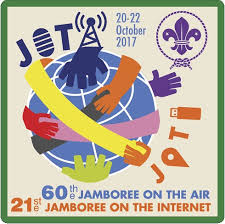 1st Wargrave invites ALL our Beavers, Cubs, and Scouts to participate in the "Jamboree On The Air" event which takes place this coming Saturday 21st October from 2.30pm-4.30pm at the Hut. If you are a Beaver or Cub Leader please let your sections know this week!
It's just 1 week to go to the worlds largest coordinated annual youth event "Jamboree On The Air" or JOTA.  Over 1 Million Cubs, Beavers, Scouts and Guides from 150+ countries will meet each other using Short Wave Radio. Scouts will also use Internet Chat as part of a parallel event "Jamboree On The Internet" or JOTI.
Wargrave Scout Group invites ALL our 100 Cubs, Beavers, Scouts to join in the fun!

EVENT: Jamboree-On-The-Air & Internet 2017

TIME: Saturday 21st October, between 2.30pm and 4.30pm

LOCATION: Wargrave Scout Hut HQ (park in the Recreation Ground car park)

JOIN IN: Pre-book 30-minute slot, email Pete Walsh (scouts@wargravescouts.org)
We will be running our OFCOM-licensed Special Event Radio Station "GB6WSG" or "Golf-Bravo-Six-Wargrave-Scout-Group".
Using Short Wave Radio, our Cubs, Beavers and Scouts will be able to speak to other young people over the airwaves! This is a great introduction to International Scouting in the form of a virtual Jamboree. 1st Wargrave will be one of 200 UK JOTA Radio stations that are scheduled to take part.
We will also have a JOTI workstation, allowing Beavers, Cubs and Scouts to chat to each other using the secure moderated ScoutLink Internet Chat.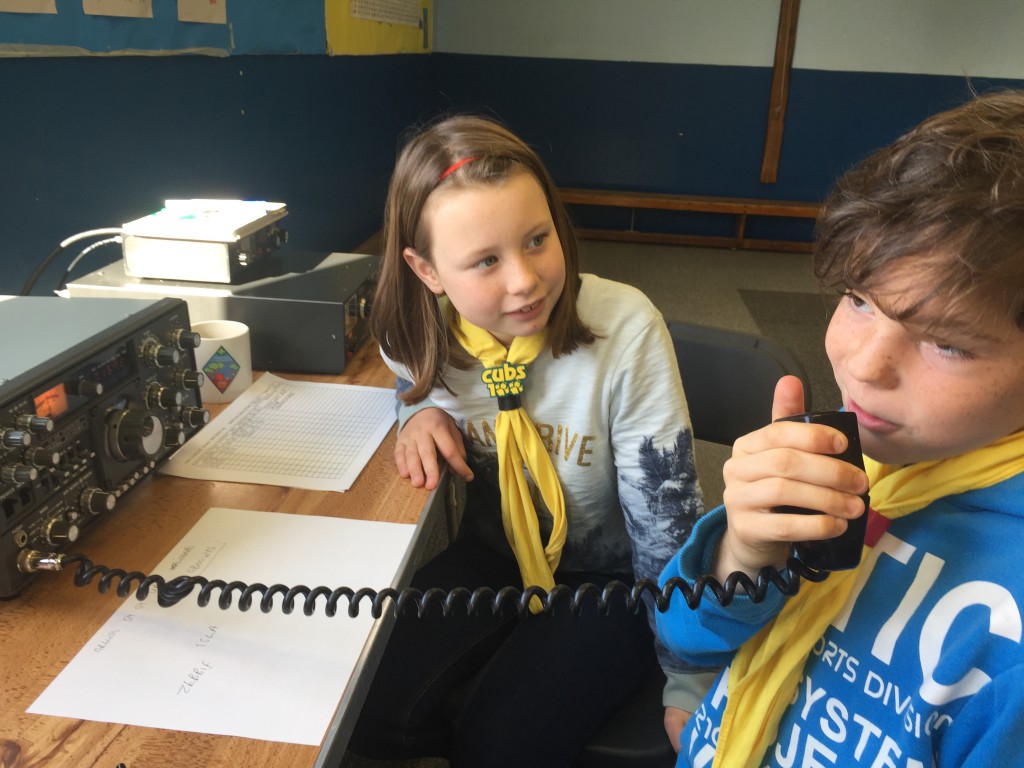 Last year a number of 1st Wargrave Beavers, Cubs and Scouts made contact with other JOTA Scout & Guide Groups from all over the UK in Huddersfield, Cornwall, Scotland, Kent, Sussex and London. Further afield contacts were made into Germany, Ireland and Russia. We particularly enjoyed working the UK Scout Association stations GB2BG (GB2-Bear-Grylls) in Cheshire and GB2GP (GB2-Gilwell-Park) in Essex, read about it here: 1st Wargrave Scouts JOTA 2016 Report
If your son or daughter would like to take part please let me know ASAP (and before Friday 20th October) as spaces will be available in a rota of 4 x 30 minute slots:

2.30pm to 3pm          3pm to 3.30pm
3.30pm to 4pm          4pm to 4.30pm
Participation must be pre-booked, as we have limited spaces. Please book a slot by email with your preference for at time to scouts@wargravescouts.org ASAP this week!
Tea, coffee and & biscuits will be available throughout the afternoon from the kitchen.
Looking forward to a fun JOTA & JOTI 2017 this Saturday. Do join us!
Pete Walsh
Scout Leader, 1st Wargrave Scouts